Editor's note: Just days prior to publishing this story, Frank Milligan passed away on what would have been his 95th birthday. The U of T Engineering community mourns this substantial loss. He would have been delighted to meet and hear from this year's 2020 Fellows. Read more about the Tribute Campaign: In Honour & In Memory recognizing the legacy of Frank Milligan.
This story is featured in the new issue of Collective Impact, sent digitally to all U of T Engineering alumni.
For more than a decade, alumnus Frank Milligan (MechE 4T8) and his wife, Barbara, have generously supported biomedical engineering research at the Faculty of Applied Science & Engineering by way of the Barbara and Frank Milligan Graduate Fellowship, which are awarded annually from the Department of Mechanical & Industrial Engineering (MIE) and the Institute of Biomedical Engineering (BME) to students pursuing graduate work in biomedical engineering.
The Milligan Graduate Fellowships are instrumental in fostering students' curiosity and entrepreneurial spirit, leading to groundbreaking research and launching their careers. The Milligans' keen interest in helping the next generation of researchers, innovators and engineers advance the frontiers of biomedical research, and translate that research into useful technology, is inspirational.
"The Milligans' contribution has been critical to many of the engineering and scientific advances in the Institute," says Warren Chan, director and professor of BME. "The contribution has left a significant footprint in the field of biomedical engineering for many years to come. More importantly, the Milligans' contribution has allowed our students to focus on education and developing new technologies to better themselves and society."
Despite COVID-19 and the immense challenges it has brought to society, students are still working hard by going into laboratories and clinics. The support of the Barbara and Frank Milligan Graduate Fellowships is more important now than ever, shared Markus Bussmann, chair and professor of MIE.
"The Fellowships benefit the students who are training with us," Bussmann says. "But especially in a year when our healthcare system is so often in the news, I think it is important to recognize that ultimately the Milligans' generosity will extend way beyond these students, to the many Canadians who will benefit from our students' research, and from what these young people will go on to do and become. The Milligans are building a lasting legacy that will extend many, many years into the future, as Milligan Fellows go on to careers in academia, industry and government, building on the education and training that they received while at U of T."
See below for a selection of this year's Barbara and Frank Milligan Graduate Fellowship recipients and a snapshot of their innovative research.
---
Negar Balaghi's (EngSci 1T9, BME PhD candidate) research focuses on elucidating the mechanisms that are responsible for movement of the cells during embryonic heart formation. Understanding how cells coordinate their actions remains an outstanding question in cell biology. For example, heart development begins with formation of a primitive tube, as cardiac progenitors move from opposite sides of the embryo and merge in the middle of the animal.
The mechanisms of the cardiac precursor movements and coordination remain largely unclear. Balaghi uses the fruit fly Drosophila melanogaster to investigate mechanisms of cell movement during embryonic heart development. In Drosophila, the embryonic heart is a linear structure composed of 52 pairs of cardiac precursor cells that migrate from opposite sides of the embryo to form a tube. Balaghi uses live microscopy and image analysis tools to quantitatively characterize the dynamics of cell migration and the contribution of cytoskeletal networks in generating mechanical forces critical for cell movement.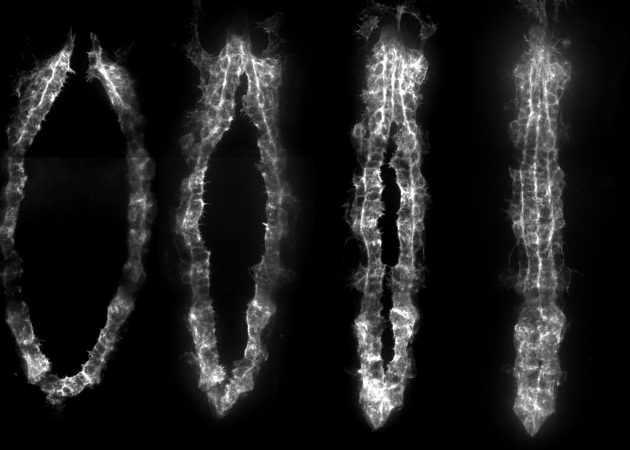 ---
Wenkun Dou (MIE PhD candidate) is a mechanical engineering PhD student who is working under the supervision of Professor Yu Sun (MIE, BME) in the Advanced Micro and Nanosystems Laboratory.
His current research focuses on developing microdevice platforms and integrating them with on-chip biosensors in order to measure cardiac contractility and electrophysiology. Through his research, Dou plans to create in vitro cardiac tissue models and screen compounds and new drugs for cardiac therapy development.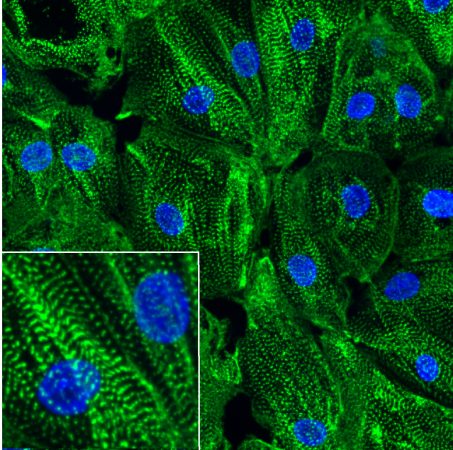 ---
Vanessa Li (BME PhD) is a second-year PhD student in Professor Warren Chan's lab at the Institute of Biomedical Engineering. Her research is on developing instrument-free technology to perform diagnostic tests for infectious diseases. Li is passionate about combining the tools she will develop during her degree and translating it for diagnostic tests in low-resourced environments.
Near-patient or point-of-care diagnostic tools can aid in diagnosing diseases earlier on and appropriately treating them. Li's research will provide tools that can be used outside of a laboratory environment, allow users to self-administer the test, and can help prevent a disease outbreak. The current COVID-19 pandemic has highlighted the need for such diagnostic tools that can be easily used without being limited to laboratory settings.
---
Lucas Temor (1T9 MIE, MASc candidate) is working in the Biomedical Simulation Lab under the supervision of Professor David Steinman (MIE, BME), designing and evaluating audiovisual representations of data from patient-specific blood flow simulations. His research focuses on understanding how to best design representations to offer an augmentation to existing clinical workflows.
This research space straddles the conventional boundaries of mechanical, industrial and biomedical engineering. Temor strives to supplement his understanding of traditional engineering design with influences from visual art, music and perceptual psychology, all in a push towards bridging the gap between engineering research and the clinic.