Five U of T Engineering graduate students have been recognized with Vanier Canada Graduate Scholarships, worth $150,000 each. The funding will support doctoral research addressing a diverse range of challenges, from treating retinal degenerative diseases to fighting climate change.
The Vanier Scholarships recognize PhD candidates at Canadian universities who demonstrate excellence in academics, research impact and leadership.
This year's recipients are:
Jehad Abed (MSE PhD candidate)
Carbon-capture technology could play a vital role in fighting climate change — and put carbon dioxide (CO2) to use in the global market.
Under the supervision of Professor Ted Sargent (ECE), Abed aims to discover and use new materials to efficiently convert CO2 and water into chemical fuels and high-value feedstocks.
Abed says Vanier's recognition provides him with a once-in-a-lifetime opportunity to focus entirely on the research that he is interested in, "and innovate without worrying about financial burdens or funding restrictions."
"Winning Vanier means visibility and recognition, but most importantly appreciation," he adds. "Countries, like Canada, that attract and incubate talents from across continents give me hope that there is a place for a multicultural and diverse research environment where all what matters is collaborative knowledge for the advancement of humanity."
---
Juliana Gomez (BME PhD candidate)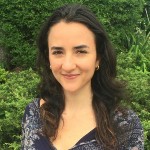 Gomez's research aims to understand how pluripotent stem-cell derived cardiac muscle cells adapt to an injured heart after transplantation. The goal is to improve how these cells function and engraft, ultimately to be able to fully regenerate the heart's muscular tissue after a heart attack, restoring its organ function.
"The Vanier will give me the freedom to explore new topics and collaborations that will allow me to expand my research and enrich my training," says Gomez, who is working under the supervision of Dr. Michael Laflamme of Toronto General Hospital. "It is also a fantastic opportunity to enhance the visibility of our work, not only within academia, but also with the general public."
---
Margaret Ho (BME PhD candidate)
There is currently no clinical treatment that restores vision to those suffering from retinal degenerative diseases, such as retinitis pigmentosa and age-related macular degeneration. Ho's research aims to transplant new photoreceptors, using a hydrogel delivery system, to enhance the survival of donor cells.
"The Vanier Scholarship has made me aware of how I was inspired and guided by my supervisors, mentors, and friends over the past few years," says Ho, who is conducting her work under the supervision of Professor Moly Shoichet (ChemE, IBBME). "Without their support and wisdom, I would not be the person I am today. Winning the Vanier has motivated me to continue to work towards mentoring others who are embarking on a similar journey to my own."
---
William Chu Kwan (BME PhD candidate)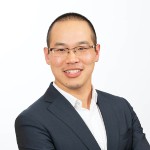 Kwan is exploring novel applications for Magnetic Resonance-guided High-Intensity Focused Ultrasound (MRgHIFU), an emerging tool for noninvasive and incisionless treatment for conditions such as musculoskeletal contractures, a permanent tightening of tissues.
"By using an MRI for safety monitoring, we can focus ultrasound waves onto a point in our bodies, while the MRgHIFU heats and 'cuts' through tissue without cutting through skin, nerves or blood vessels," explains Kwan, who researches in the lab of Dr. James Drake of the Hospital for Sick Children. "A patient who normally would require a surgical treatment for their contracture could benefit from this technology with less scars, infection, pain, anesthetics or opioids."
The Vanier Scholarship will enable Kwan to further his research on improving patient's health and outcomes. "I'll be able to dedicate more energy into my research and focus on bringing this technology from the bench to the bedside, where I can make a difference for patients and their families," he says.
---
Peter Serles (MIE PhD candidate)
Serles' research focuses on nano-3D printing and how it can be used to build structures, robotics and machines on the nanoscale. This relatively new technology allows for a much higher degree of complexity than has previously been possible.
Serles is conducting his project under the supervision of Professor Tobin Filleter (MIE). "He's been an amazing mentor, always supporting me in all my extracurricular directions and obscure research ideas," says Serles.
The Vanier Scholarship will open the opportunity for international collaborations, which will facilitate bringing new technologies back to Canada. As Eastern Canada does not yet have a nano-3D printer, Serles will also be able to gain the experience needed to support U of T Engineering's acquisition of a nano-3D printer in the next few years.
Serles credits his father for inspiring him to become an engineer and is grateful for the support from his friends and family.
"Receiving a Vanier scholarship is a vote of confidence that I can do this and make it through my PhD," he says. "As someone who's struggled with imposter phenomenon and has tended to be hard on myself when things get tough, receiving Vanier is an external affirmation that I can face these challenges."