University Professor Molly Shoichet (ChemE, BME, Donnelly Centre), a world-leading researcher in tissue engineering, has received the Gerhard Herzberg Canada Gold Medal for Science and Engineering — Canada's most prestigious award for science and engineering research.
The  Herzberg Gold Medal is awarded by the Natural Sciences and Engineering Research Council (NSERC) in recognition of research contributions characterized by both excellence and influence.
"I was completely overwhelmed when I was told the good news," says Shoichet. "There are so many exceptional people who've won this award and I admire them. To think of my peers putting me in that same category is really incredible."
A pioneer in regenerative medicine, tissue engineering and drug delivery, Shoichet and her team are internationally known for their discovery and innovative use of 3D hydrogels.
"One of the challenges facing drug screening is that many of the drugs discovered work well in the lab, but not in people, and a possible explanation for this discrepancy is that these drugs are discovered in environments that do not reflect that of the body," explains Shoichet.
Shoichet's team has invented a series of biomaterials that provide a soft, three-dimensional environment in which to grow cells. These hydrogels — water-swollen materials — better mimic human tissue than hard two-dimensional plastic dishes that are typically used. "Now we can do more predictive drug screening," says Shoichet.
Her lab is using these biomaterials to discover drugs for breast and brain cancer and a rare lung disease. Shoichet's lab has been equally innovative in regenerative medicine strategies to promote repair of the brain after stroke and overcome blindness.
"Everything that we do is motivated by answering a question in biology, using our engineering and chemistry tools to answer those questions," says Shoichet.
"The hope is that our contributions will ultimately make a positive impact in the cancer community and in treating diseases for which we can only slow the progression rather than stop and reverse, such as with blindness."
Shoichet is also an advocate for and advisor on the fields of science and engineering. She has advised both federal and provincial governments through her service on Canada's Science, Technology and Innovation Council and the Ontario Research Innovation Council. From 2014 to 2018, she was the Senior Advisor to the President on Science & Engineering Engagement at the University of Toronto. She is the co-founder of Research2Reality, which uses social media to promote innovative research across the country. She also served as Ontario's first Chief Scientist, with a mandate to advance science and innovation in the province.
Shoichet is the only person to be elected a fellow of all three of Canada's National Academies and is a foreign member of the U.S. National Academy of Engineering, and fellow of the Royal Society (UK) — the oldest and most prestigious academic society.
In 2014, Shoichet was appointed University Professor, a distinction held by less than two percent of the faculty at the University of Toronto. In 2017, she was awarded the Killam Prize in Engineering. She is a member of the Order of Ontario and an Officer of the Order of Canada.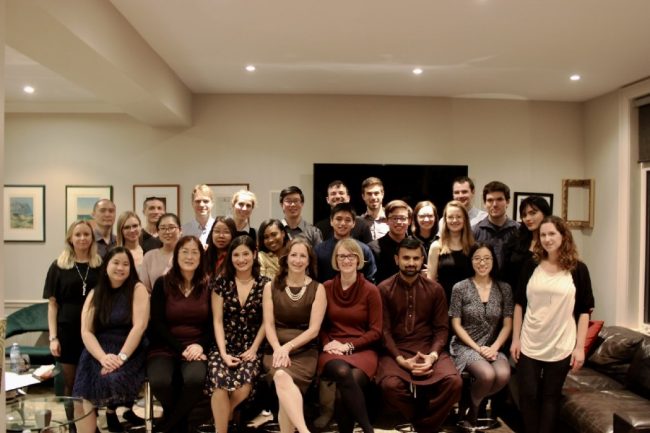 "What's really wonderful for me in getting this Herzberg Gold Medal is the recognition of the importance of interdisciplinary research, and the recognition of the team — of the brilliant graduate and undergraduate students, post-doctoral fellows, technicians and collaborators with whom I have the privilege to work," says Shoichet.
"I'm so grateful to work with amazing people who bring their creative ideas and challenge me to think more innovatively."
"Professor Shoichet is a trailblazer and an inspiration to the engineering and science community, here at U of T, across the country and around the world. Her research continues to advance knowledge towards practical, and incredibly vital, applications in human health," says U of T Engineering Dean Chris Yip. "On behalf of the Faculty, my enthusiastic congratulations to Molly on receiving this tremendous honour."