Sixteen Engineering faculty and staff have been honoured for their outstanding contributions to U of T Engineering with teaching, research, and administrative staff awards.
These awards recognize exceptional faculty and staff members for their leadership, citizenship, innovation and contributions to the Faculty's teaching, service, and research missions.
"This year it's especially important for us to celebrate and acknowledge the incredible contributions made by our amazing faculty and staff," said U of T Engineering Dean Christopher Yip. "My warmest congratulations to the awardees, and my enormous thanks to all the faculty and staff who have risen to meet the unprecedented challenges we have faced."
The award recipients are:
ADMINISTRATIVE STAFF AWARDS
Tomas Bernreiter, Tony Ruberto and Osmond Sargeant (MIE)
Quality of Student Experience Award for Behind-the-Scenes Staff
Recognizing staff members who have made significant contributions to the quality of student experience in the Faculty through the creation or improvement of programs or services.This team has worked together for many years to design and maintain engaging labs for Mechanical Engineering (ME) undergrads, and to train TAs to run these labs safely and effectively. In total they have created or helped create more than 100 labs for dozens of courses. The team has always provided an excellent lab experience for students, but they truly went above and beyond during the sudden shift online last year, when they had to quickly reimagine every ME lab in order to provide a comparable experience for students learning remotely. The team successfully moved more than 50 separate labs online, working with each instructor to formulate custom course-by-course plans for virtual labs. They became experts on web-based learning platforms and video recording, creating professionally edited videos for multiple courses and organizing an effort to digitize dozens of labs. All the while, they have continued to support students and instructors on an individual level, providing training and technical support whenever needed. As a result, they have ensured that these labs continue to be a foundational learning tool for ME students.
Leanne Dawkins (ECE)
Barbara McCann Quality of Student Experience Award for Frontline Staff
Recognizing a staff member who has made significant contributions to the quality of student experience in the Faculty through their outstanding frontline service.
As Undergraduate Program Manager and Academic Advisor for ECE, Leanne Dawkins is responsible for ensuring a positive experience for approximately 1,300 undergrad students in one of U of T's largest departments. She not only makes sure that the undergraduate office runs smoothly, but, most crucially, provides outstanding one-on-one service to students facing complex academic and personal challenges. As a counsellor, Dawkins is known for her exceptional listening skills, which allow students to feel heard in very difficult situations. Despite the enormous demands on her time, she works individually with each student for as long as it takes to find the right solution for them. Dawkins is not only an advocate for ECE's students, but an incredible resource as well; she has made it a priority to improve communications with students and to provide better access to important information. She has also worked hard to create a feeling of community for ECE's undergrad students; during this year's switch to online learning, she has maintained this sense of community via multiple platforms, such as the virtual town halls she leads every month.
Gayle Lesmond (MIE)
Harpreet Dhariwal Emerging Leader Award
Recognizing a staff member who leads by example in their dedication to the Faculty's mission and demonstrates potential to assume a more senior leadership role.
Since taking on the role of Undergraduate Program Administrator & Academic Advisor for MIE in 2018, Gayle Lesmond has created a culture of excellence in the MIE undergraduate office. She has spearheaded initiatives to streamline and improve administrative processes, developed an impressive level of knowledge and expertise, and led by example in her above-and-beyond work ethic and professionalism. Under her leadership the undergraduate office has become a more efficient, responsive, and welcoming place, which better serves all members of the MIE community. In addition to her "big picture" efforts to elevate the work of the undergraduate office, Lesmond is also a terrific advisor and mentor to students and consistently advocates for them behind the scenes. She has worked exceptionally hard over the course of this year to help both students and faculty meet the unprecedented challenges presented by the pandemic and to ensure that students continue to have access to all the resources they need to succeed and thrive. In 2020, Lesmond received an MIE Outstanding Staff Award in recognition of her many contributions to the department.
Lina McDonals (ECE)
Innovation Award
Recognizing a staff member who has shown innovation in developing a new method, technology or system, or improving an existing system, to the benefit of the Faculty.
As ECE's Undergraduate Program & Payroll Officer, Lina McDonald has continually improved and streamlined many of the complex processes related to this role. Most notably, she envisioned and guided the creation of a novel user-friendly online TA application and HR system for students and professors, making both the TA selection process and the assignment of TA hours far less onerous. The system improves how users apply for TA roles online, tracks the status of applications, time-stamps documents, allows assigned hours to be allocated to duties, and allows users to complete various electronic forms for e-filing. It also tracks TA training, ensuring that all training requirements have been fulfilled. This system replaces tasks that were historically done strictly on paper. McDonald's innovation impacts over 600 TA positions and all ECE professors who teach courses involving TAs. A similar initiative has recently been applied to ECE's summer undergraduate awards process. In addition, McDonald has worked on improving the ECE undergraduate admissions process which has allowed the department to more effectively target high-achieving students and students from underrepresented groups.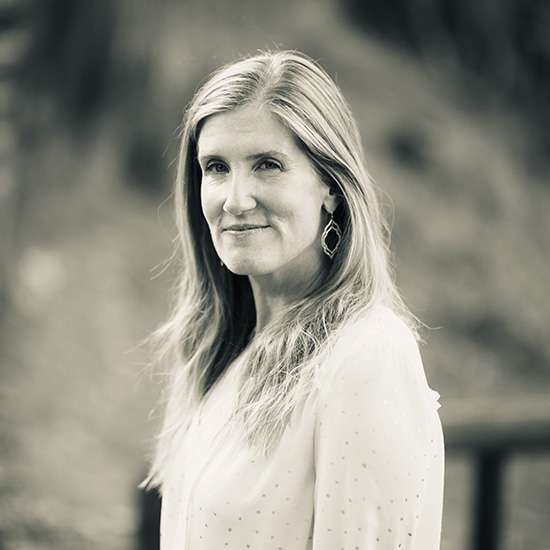 Annie Simpson (Troost ILead)
Catherine Gagne Sustained Excellence in Leadership Award
Recognizing a staff member who has demonstrated leadership in supporting the Faculty's mission over a sustained period.
As Associate Director of Troost ILead, Annie Simpson has guided its progression from a department-based leadership program into a unique educational institute that delivers curricular and co-curricular programming to over 3,500 engineering students each year. Today, Troost ILead is the largest program of its kind in Canada and has influenced programming in engineering Faculties around the world. In addition to her administrative leadership over the past 14 years, Simpson has also played a key role in developing the ILead curriculum, for example she designed and co-taught The Power of Story: Discovering Your Leadership Narrative, a popular course which has since been imitated at other institutions. Simpson's reputation is such that she has been asked to facilitate university-wide events such as the 2019 Equity Leaders Event and the Search Inside Yourself Leadership program. Beyond the University, she has promoted ILead's vision through scholarly publications and presentations at leading education conferences. Simpson is a co-recipient of the 2014 Alan Blizzard Award, a national recognition for outstanding collaboration in teaching and pedagogy.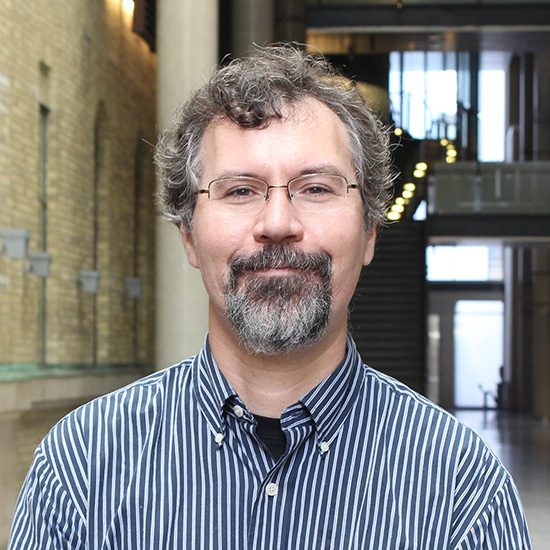 Dan Tomchyshyn (ChemE)
Agnes Kaneko Citizenship Award
Recognizing a staff member who has served with distinction and made contributions to the Faculty's mission above and beyond their job description over a long period of time.
Dan Tomchyshyn joined ChemE in 1991 in the position of Electronics Technologist. Keeping current with the rapid changes in computing and electronics technology, he saw through many technical transitions to his current role as Network Administrator. During this time, he has become an invaluable resource to our students, faculty, and staff, and regularly goes above and beyond to provide exceptional technical support, making IT challenges less daunting for those experiencing them. Tomchyshyn also lends his expertise outside the department, working with the Faculty's IT team on infrastructure projects and supporting Faculty-wide centres and institutes such as ISTEP and Troost ILead. In addition, he provides exceptional service and support to our students, ensuring they have access to the technologies they need throughout lab renovations and other disruptions. During the pandemic, he has stepped up to offer support wherever needed, going well beyond the scope of his official role. Most notably, he was the first to volunteer to provide the extra help required in the shipping and receiving office, ensuring that the department's research activity could continue uninterrupted.
Safwat Zaky Research Leader Award
Recognizing leadership in innovative interdisciplinary and multiple-investigator initiatives that have enhanced the Faculty's research profile.
Axel Guenther (MIE, BME), Milica Radisic (ChemE, BME) and Aaron Wheeler (Chemistry, BME)
The Centre for Research and Applications in Fluidic Technologies (CRAFT)
This team of researchers is being recognized for their work over the last few years to create the Centre for Research and Applications in Fluidic Technologies (CRAFT). Working with Teodor Veres, their counterpart at the National Research Council of Canada (NRC), the team developed this unique U of T-NRC venture bringing together more than $50M in state-of-the-art microfluidics infrastructure and lab equipment, including a new Device Foundry and Tissue Foundry at U of T, both set to open later this year. In the coming years these facilities, supported by expert staff, will be used by hundreds of trainees and researchers from across U of T Engineering, other Faculties, and other universities in Ontario and beyond. CRAFT will support multidisciplinary teams — including engineers, biologists, physical scientists and clinicians — developing leading-edge microfluidic devices to be manufactured by Canadian industry partners and used by healthcare practitioners in clinical practice. CRAFT aims to strengthen the entire value chain of microfluidic manufacturing in Canada, making U of T a world leader in creating and translating microfluidics-enabled technologies that improve the health of Canadians.
TEACHING AWARDS
Kok Long Ng (MSE)
Teaching Assistant Award
Recognizing a TA who demonstrates excellence in classroom teaching, working with students, and the development of course materials.
As a TA for second-, third-, and fourth-year undergraduate courses in MSE, Kok Long Ng has delivered outstanding classroom instruction and made significant improvements in tutorials and labs, leading to him being voted Best TA in the MSE Impact Teaching Awards in 2020. Subsequently, Ng was appointed as co-instructor for MSE 318: Phase Transformations. In this role, he continues to innovate, incorporating more teamwork and active learning into the course, adding a Q&A session, and creating a process for ongoing feedback and improvement. During the pandemic, Ng has used Blackboard Collaborate and other technologies to seamlessly pivot his courses to an online format. Ng cares deeply about the student experience both within and beyond the classroom and goes out of his way to make himself available to his students, even for issues that extend beyond the courses he teaches. As a result of his efforts, Ng's course evaluations are consistently well above the Faculty average, and students describe him as "patient", "helpful", "approachable", "the best TA on campus" and "the best TA I have ever seen."
Gisele Azimi (ChemE, MSE)
Early Career Teaching Award
Recognizing an early career educator who has demonstrated exceptional classroom instruction and teaching methods.
Since joining the Faculty in 2014, Gisele Azimi has taught four undergraduate courses in ChemE and MSE. She has done tremendous work in building and continuously improving these courses each year, with new content, materials, and assignments. In addition, she has made outstanding contributions to APS490: Multidisciplinary Capstone Design, supervising two groups of fourth-year engineering students from different disciplines working on projects focused on design and development in small rural communities. In 2019-20, she supervised a group of students who designed a solar power system for a remote indigenous community in Costa Rica, travelling with them to the community and advising the students throughout the course term. Azimi is a member of MSE's Teaching Methods and Resources Committee, as well as the Undergraduate Curriculum Committees in both ChemE and MSE. She has used the knowledge developed in these committees to create linkages between her course content and other relevant courses across the curriculum. Azimi has received the ChemE Bill Burgess Teacher of the Year Award for Large Classes and the MSE Impact Teacher of the Year Award.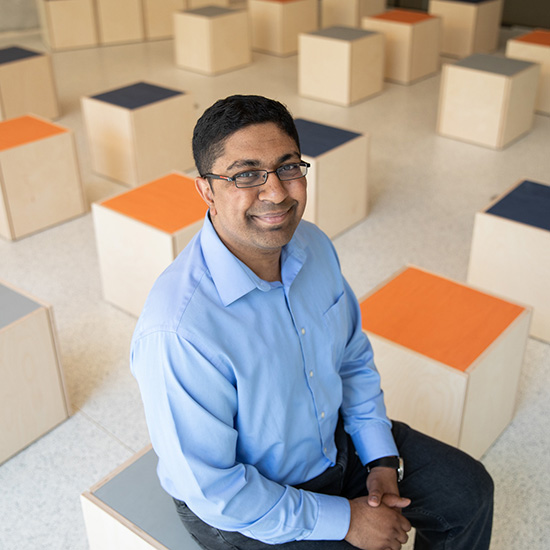 Chirag Variawa (ISTEP)
Early Career Teaching Award
Recognizing an early career educator who has demonstrated exceptional classroom instruction and teaching methods.
Since joining the Faculty in 2016, Chirag Variawa has had a leadership role, through coordination and instruction, in several large first-year engineering courses, including APS100: Orientation to Engineering and APS106: Fundamentals of Computer Programming. His success in teaching these complex and challenging foundational courses, both online and in person, is indicative of his talent and skill as an educator. Variawa is also making important contributions as the Faculty's Director, First Year Curriculum. In this role, he supports a team of first-year instructors and staff in creating a coherent curriculum for our first-year students with a focus on inclusivity and the integration of active learning opportunities. Additionally, as the Faculty-in-Residence for U of T's Chestnut Residence, Variawa works with students through one-on-one and group programming, supporting both their curricular and co-curricular experiences. Outside of his official leadership roles, Variawa spearheaded the creation of the First-Year Engineering Education Research (FYEER) group, which focuses on the mitigation of learning barriers and the enhancement of student learning and experience.
Costas Sarris (ECE)
Faculty Teaching Award
Recognizing a faculty member who demonstrates outstanding classroom instruction and develops innovative teaching methods.
Costas Sarris has been one of ECE's top-rated instructors, with outstanding teaching evaluations in courses that tackle some of the most challenging topics in the ECE undergraduate curriculum, relating to electromagnetic fields and waves. His instruction integrates experiments, theory, big picture and detail-oriented presentations, and group and individual work, offering pathways to learning and success to every student, regardless of their learning style. Sarris has created innovative course materials, including conceptual question banks, experimental/software-based demos and notes that link his courses with popular technologies (e.g. wireless communications and medical imaging) and advanced research topics. Even before the transition to online teaching this year, he designed tools for individual learning, including lecture recordings; he recently developed "concept videos", aimed at concisely introducing key new topics. He has also led fourth-year capstone projects and theses resulting in published and award-winning research. Sarris has won the Gordon R. Slemon Award for the teaching of design and has received the ECE Undergraduate Teaching Award three times.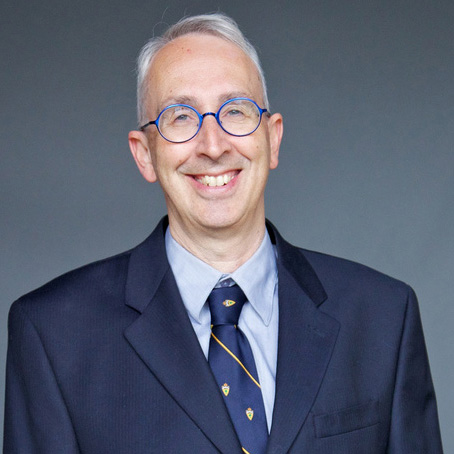 Steven Thorpe (MSE)
Sustained Excellence in Teaching Award
Recognizing a faculty member who has demonstrated excellence in teaching over the course of at least 15 years.
Since joining the Faculty in 1987, Steven Thorpe has demonstrated both exceptional classroom instruction and a deep commitment to the broader development of his students as individuals, often mentoring them throughout their education and subsequent careers. In this respect he has been a pioneer in now-popular concepts such as holistic education and lifelong learning. Thorpe is also a leader in innovative course design. For example, his course MSE458: Nanotechnology in Alternate Energy Systems gives students the experience of creating and pitching a design proposal in a "Dragons Den" format to a team of industry experts. He also recently created a unique weeklong electrochemical course, which has been in such high demand that it ran three times in a single academic year. Over the years, Thorpe has been at the forefront of using new technologies in his teaching, being one of the first instructors to use a tablet in the classroom and creating an iPhone app for one of his courses. Thorpe has won the Faculty Teaching Award, the MSE Impact Best Teacher Award, and was recognized in TVO's Big Ideas Best Lecturer Competition.
---
This story originally appeared on Faculty of Applied Science and Engineering news website: https://news.engineering.utoronto.ca/u-of-t-engineering-professors-and-staff-members-honoured-for-excellence-by-the-faculty/